Riverside FM is like the Tesla of recording software. It's sleek, easy to use, and cutting-edge.
And now you have access to it. That's right — you get the Tesla… of recording software. 😎
But seriously. As a Sweet Fish customer, you've got access to your own personal Riverside FM account (for free). That means you can record hi-res audio and video of your podcast interviews without any issues many video conferencing apps **cough, Zoom** incur.
Plus, your guests don't have to download, log into, or dial-up anything. They just go to their (virtual) interview.
So, we figured you should probably know how to use the thing. Let's get to it.
Recording on Riverside FM: The Gist
What is Riverside FM? Riverside FM is a studio-quality audio and video recording software. In our opinion, it's the easiest way to record top-tier podcast and video interviews.
Here, 👇 I give a little overview of what Riverside FM is and why we chose to partner with them.
An Obvious Choice
If you've made as many podcast episodes as we have, you know that most recording platforms have their unbearable frustrations quirks. That's why we chose to team up with Riverside FM.
[READ/WATCH: Here's all of the equipment we use to record B2B Growth.]
Not only do they offer high-resolution audio and video, but it's super easy for hosts and guests to use. There's no cumbersome uploading process and guests don't need to log into anything in order to record.
The Good Stuff
Some other reasons why Sweet Fish has partnered with Riverside FM are…
Uncompressed, crystal-clear audio
Up to 4K video resolution
It uploads to the cloud-based dashboard automatically
There's greater control compared to Zoom
Live streaming capabilities (except for LinkedIn)
No, this isn't an ad for Riverside FM. We just like to geek out about their product. 🤓
And because Sweet Fish has an executive account, our customers don't pay for a thing.
Riverside FM: Login & Setup
Now you know why we love Riverside FM. Let's get into how to use the thing.
Check out this video for tips on logging in and setting up.
How to Log In
Logging in to Riverside FM is very simple.
First, we'll send you an email invite to Sweet Fish's executive account. Then, you'll create a personal account for your podcast (email/username, password, etc.).
Next, it's time to create a Production. Your Production should be named after your show or — if it doesn't have a name yet — your company. This is how we keep our customers' projects separate within the larger executive account.
Only you and your Sweet Fish producer will have access to your Production.
One Studio, One Setup
Within your Production is what Riverside FM calls a Studio. This is a virtual space for you and your guests to record your conversations.
You should only need to set up one Studio because the same one can be reused for all of your interviews. Go ahead and name your Studio after your podcast.
Next, toggle the Recording Type over to Audio & Video. Then, click Set up studio for later and Create Show. This will bring you to a page with more setting options for your Studio.
For our purposes, we recommend turning the video quality down to 720p within your Studio. It's more than enough resolution for the devices your videos will be viewed on.
Additionally, change the Internet backups and screen-share setting to Separate tracks.
The last thing you'll need to do is to copy the participant invite link.
Make sure that you're changing the link to the Guest invite. This link is what you'll use to invite guests via your scheduling app. (Copying the entire URL is important.)
[READ: Recording in person? Here's a complete checklist.]
Inviting Guests & Recording
That brings us to the next section: How to invite guests to record on Riverside FM.
One Reusable Guest Link
The invite link you copied from your Studio settings should be used for every guest. This way, you can add it as the "location" in whichever calendar scheduling tool you use.
If you use…
Calendly, select Custom in the location field and paste the guest invite link.
Hubspot, go to the meeting location field and paste the guest invite link.
Then, when you send your guest an invite, the meeting link is handy.
How to Record Using Riverside FM
Time to record! (The video with tips on recording is right above.)
When the time comes, simply log into your Riverside FM account, and enter your Studio. Your guest will get there from the link you sent them. (Look who's Big Time and has their own recording studio now. 😉)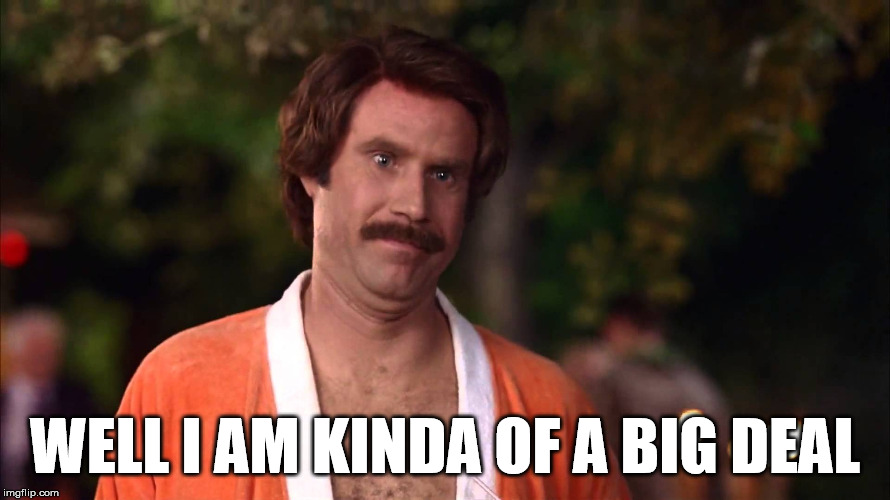 Here are a few pro tips for when you're recording on Riverside FM:
Toggle the headphones option: If you choose to wear headphones during the interview, make sure you select the I am using headphones option.
Name your recording: To make it easy on your producer, name your episode after the guest and number of the episode.
Do a mic check: Make sure your and the guest's mics are working properly before recording.
Double-check recording: After you hit Record, there will be a countdown from six and you should see a red light in the upper lefthand corner of your browser.
Riverside FM: Prep for Guests
This section should be shared with guests who are preparing to be on your show.
Watch this video 👆 to be fully prepared for your interview on Riverside FM.
Plus, here are some best practices:
Use Google Chrome as your browser. You can easily download it by clicking here.
Check your internet connection. To avoid any interruptions, make sure your WiFi is working properly.
Find a quiet location. You don't need a professional studio or anything but don't be at the bar during happy hour.
Use an external mic. If it's possible, use a mic — even if it's the one on your wire headphones.
Wear headphones. Headphones keep out the unwanted noises and make your host easier to hear.
Have your video on. Then we can feature your really smart snippets on social media! Like this one with Megan Bowen.
Recording on Riverside FM: 5 FAQs
Here are five common questions we get about recording on Riverside FM:
1. How do I access my files?
First, click on your Production, find your Studio, and select View All Recordings.
There, you'll find two options for each recording: a wav. file and an mp4. They're both high resolution recordings.
2. How do I get support from Riverside FM?
At some point, you might need support from Riverside's team. Luckily, Riverside FM offers timely support via email if you encounter any issues on their platform.
You can email them directly at enterprise@riverside.fm.
That way, your ticket is added to their queue faster than if you went through your Sweet Fish producer. And, as part of our enterprise partnership with Riverside FM, they respond faster via email than they do in their general chat function.
If you'd like, you can CC your producer in your email to Riverside.
3. How will my producer know when there are new recordings?
Although your producer has access to your Production, they won't automatically know when a new recording has been added.
We ask that you email your producer when there are new recordings in your Studio. Also, if you'd like to make your producer's job a little easier, please include…
Guest's name
Professional title
Company name
Link to their LinkedIn profile
Date & time of recording
Any audio notes
4. Can I use my files outside of my podcast?
Absolutely! They're your interviews.
The files in Riverside FM aren't edited or mixed by an audio engineer, but you're welcome to use them for other projects.
5. Can I access combined files?
Sure can. Our team uses the split tracks because they're easier to edit that way. However, under Download Internet Recordings, there's an option to download the composed backups of your audio and video.
Get the Most Out of Riverside FM
If you're looking for the most exclusive insider tricks to getting the most out of Riverside FM, subscribe to their YouTube channel right here.
On their channel, you'll find advice for using their platform, as well as podcasting tips, equipment recommendations, and a ton of other stuff.
Plus it's free, so…
Ready to Rumble
You ready to record a bomb interview with Riverside FM, brother?!
If you have any more questions about using Riverside FM, feel free to contact your producer or email me (Logan) at logan@sweetfishmedia.com.