Your boss shouldn't have to get a tattoo on his butt to incentivize you to be more productive.
And sometimes, it's not about the incentive. It's about creating time with productivity hacks.
When you're a busy podcaster, it can be difficult to see where you may be wasting time. So, we're here to help you get back control over your time with some podcast productivity hacks.
How do I become a more productive podcaster? To become a more productive podcaster, try these 15 Podcast Productivity Hacks:
Let's take a closer look. 🤓
1. Set Clear Quarterly Goals
You have bigger business goals for your podcast. But it doesn't do you any good to rehash those goals every time you record an episode.
Set it and forget it.
By that I mean allocate time for strategizing around your goals. Once you know how your podcast is directly supporting your larger business goals, focus strictly on content production.
Make sure your podcast strategy is clear on…
Your podcast's primary purpose
The type of episodes you need to record
The time it will take your podcast to impact your business goals
The size of the audience you're targeting
Each quarter it's necessary to reevaluate how your podcast strategy is serving your business goals. Because, hey, sometimes your business goals change.
Nonetheless, to optimize your podcast productivity, zero in on production for the rest of the quarter.
2. Set a Publication Timeline
AKA, deadlines.
How frequently are you publishing new episodes? Daily? Weekly? Bi-weekly?
Don't go overboard when you're just starting out. Pick a publication timeline that makes sense for the type of episodes you're making.
If you're doing interviews, you'd be better off publishing weekly or bi-weekly. If you're recording solo episodes, you might be able to get away with twice or three times a week. Don't push it, though, because you want to stay consistent.
Do your best to set your publication timeline in stone. In order to build up a dedicated listenership, your show needs to be reliable.
3. Time Block Production
Regular time blocking can be a godsend for a busy podcaster.
Each week, block off time to work on various production tasks, whether it be planning, recording, or editing. Of course, it gets a little messier with guests' schedules. But, for the most part, you should be able to stick to a consistent production schedule.
Time blocking helps you get into the right mindset for each particular task. Plus, it makes it easier to hit deadlines.
4. Batch Tasks
Along the same vein as time blocking is task batching. Instead of recording just one solo episode during a time block, why not try to fit in two or three? You're already in the mindset.
Instead of reaching out to one potential guest, check multiple off your list. The same goes for promotional material — write and schedule multiple posts in one sitting.
5. Build Out an Episode Queue
As long as you're batching tasks, you might as well build out an episode queue. Having extra episodes ready to go helps you out when a guest cancels or an interview didn't go to plan.
Here are eight ways you can build out a queue:
Record solo episodes
Interview internal team members
Record two episodes with one guest
Interview current customers
Split up longer episodes
Repurpose a recording from a live event
Review and comment on one of your top-performing blog posts
Interview competitors
Although we normally recommend sticking to one format for consistency, a pre-recorded episode can come in clutch on a rainy day.
6. Use Multi-Track Recording Software
This is a small thing that makes a really big difference when it comes to podcast productivity. Use recording software that separates the tracks.
Basic video conferencing apps will only record one track. When you go to edit the single track, it's a lot more difficult than if each voice had its own track. Plus, by the time it's done, a recording with multiple tracks sounds way better because it was easier to edit.
For a free multi-track recording app, we recommend Audacity. Our recording software of choice, however, is Riverside.fm.
7. Use a Smart Audio Editing App
If you're editing your audio on your own, we suggest using Descript.
This app transcribes your recording and allows you to make edits via the transcript. It makes it really easy for indie podcasters to edit their own show.
You can test Descript out for free and for $12/month you get everything a solo podcaster needs.
8. Outsource Work
To save even more time, you could outsource some of your podcast production tasks to an agency or a freelancer.
[READ: See 21 podcast production/editing agencies compared side-by-side with prices.]
Production work you could outsource includes…
Audio editing & mixing
Graphics creation
Description & show notes writing
Guest booking
Publishing & syndication
Promotional materials (blog posts, social media, etc.)
If you have the budget for it, outsourcing some of your podcast production can absolutely up your productivity.
9. Repurpose Other Recordings
Webinars, presentations, Q&As, Ted Talks — all of these can be repurposed into a podcast episode.
If you choose to repurpose other recordings for your podcast, it's a good idea to offer some context at the beginning. It might be confusing to a listener if the format is different with no notice from you.
Again, it's only recommended to change up your format if you're in a squeeze. Don't make it a regular thing unless it supports your larger business goal.
10. Use a File Naming Convention
Staying organized is one of the #1 things you can do to boost your podcast productivity.
Even if you're the only one involved in your podcast's production, it still helps to use a file naming convention. You won't have to waste your time searching for a file that you forgot the name of.
Additionally, if you're working with a team, a naming convention makes the production process go 1000x smoother. When people can easily find what they're looking for, productivity increases and keyboard smashing decreases.
11. Use Automation Tools
There are all kinds of automation tools out there that can help a busy podcaster.
If you also publish your show on YouTube, you could use a podcast hosting service that automatically syndicates to YouTube, like Sounder.fm.
In terms of podcast marketing, there are several automated social media apps that can save you time. Batch your social media post creation and plug them into an automation tool. You can also batch email writing and schedule them out at different times.
12. Use Templates
You can find a template for nearly anything related to your podcast. Here are some templates you can legit copy and paste:
Look at that — saving time already.
13. Use a Scheduling App
There's nothing worse than emailing back and forth with a guest about available dates and times. It's a waste of both of your time. There's a better way.
Use a scheduling app instead. Here are three:
Thank me later.
14. Make Specific Notes After Each Episode
Notice a glitch in your production process? Make a note. Find an easier way to do something? Make a note. Realize that you're spending too much time doing a particular task? Make a note.
It might not seem like a time-saver at the moment, but it will absolutely save your future self some time. This way, you won't forget any potential improvements to your process.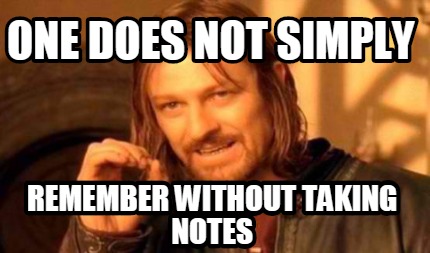 In addition to process notes, make notes about each episode once it's published. What went well? What needs improvement? How can you make your show even better?
Reflecting on your podcast episodes is a shortcut to big realizations. If you don't take a minute to reflect, you could miss a huge opportunity to improve.
15. Revisit Your Goals
You've been down deep in your content production for three months now — time to come up for air and review how you did. Did you hit your business goals?
Each quarter, you should evaluate how things went, how they're going, and how you want things to go in the future. This saves you time because it's harder to go down the wrong track when you stop to take a look around.
You should also be reviewing the following podcast metrics:
Number of downloads
Amount of website traffic
Play-through rates
Other podcasts' benchmarks
Number of relationships
Ratings
Micro content reach
Number of emails captured
Did your podcast meet its objectives? Did those objectives support your larger business goal?
After you've reviewed the past quarter, it's time to make new goals.
Boost Your Productivity
Work smarter, not harder. 🧠
It may seem like you're drowning in work to do to keep your podcast relevant. Keeping a regular publishing frequency can be pretty overwhelming.
Don't get discouraged. Use these productivity hacks to take back control of your time. And, if you need any more support, we're always here to talk. (Just don't make your boss get a tattoo on his butt.)
For more B2B podcasting tactical tips, subscribe to B2B Growth on Apple Podcasts, Spotify, or wherever you listen to podcasts.